For more than 10 years, Enivaís nutritional products are based on the values of safety, quality and effectiveness. VIBEís development is a solid grounding in nutritional intervention based on real science. Its formula has been third-party tested for stability, purity and integrity by universities and other industry-leading laboratories. VIBE and Enivaís entire line of advanced nutraceuticals have been used by millions of people around the globe to achieve vibrant living.

Identical twin Baechler Brothers help lead the wellness
industry by producing and marketing the world's
premier nutraceutical – VIBE.Their unwavering
commitment to help others live a better life is
their personal mission for
decades to come.

Enivaís research and development laboratories, clean room facilities, and manufacturing operations are fully equipped to meet the demands of the thriving nutraceutical industry and Enivaís own Wellness Lifestyle Community. Unlike many companies in the nutritional supplement industry, Eniva not only markets and distributes its nutritional
technologies, but also formulates and manufactures them within its own USDA and FDA inspected facility. This aspect of control allows for significant manufacturing capability and the development of new breakthrough technologies to fuel Eniva's broad nutritional product line.
• FDA and USDA Inspected

• Full Nutrient Analysis and Label Claims Testing

• Pesticide, herbicide, toxin & contaminant safety testing

• Heavy metals, microbial and allergy testing

• In-house HPLC, MS-ICP, NIR, bacteriologic and other
analytical testing methods

• Enterprise Resource Planning (ERP) computerized raw material and manufacturing

• ON-SITE GMP Manufacturing

• US CFR 21 regulations for data integrity and security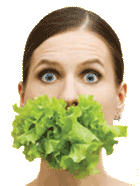 Are You Getting Your
10 Servings Per Day?
With busy schedules and eating on the run, as well as the higher cost of healthy foods, it is difficult to consume the US Health & Human Servies recommended number of
10 daily servings of fresh fruits and vegetables. Eating perfectly every day isn't a reality for most people. VIBE was created to help you fill in the nutritional gaps. While supplements don't replace eating healthy and daily exercise, they are an essential part of a healthy lifestyle.
Power Packed Performance
• Bernie Nicholls
NHL Legend

"Iíve done extensive research on VIBE, and I am completely convinced it is the best nutritional supplement on the market today. VIBE delivers cell-ready minerals and other nutrients that support and enhance the four major functions of the body. I take it everyday and would not go without it. There is also a VIBE for kids which my 14-year-old son uses.

When I see the effect it has on people, including my own family, you canít help but be thrilled. Itís amazing to hear what people are saying. Itís natural and I believe it would be something athletes would really appreciate. I always tell people, ĎJust try it.í

Ė I just want people to try it and see what it can do."

Read More...
• Nance N.
"VIBE is absolutely wonderful!...We've got our mom back! "
• Jackie M .
"VIBE has given me my life back!"
• Lisa H.
"VIBE has given me my life back!"
• Donna P.
"VIBE will always be in our house!"
Read More VIBE Success Stories...